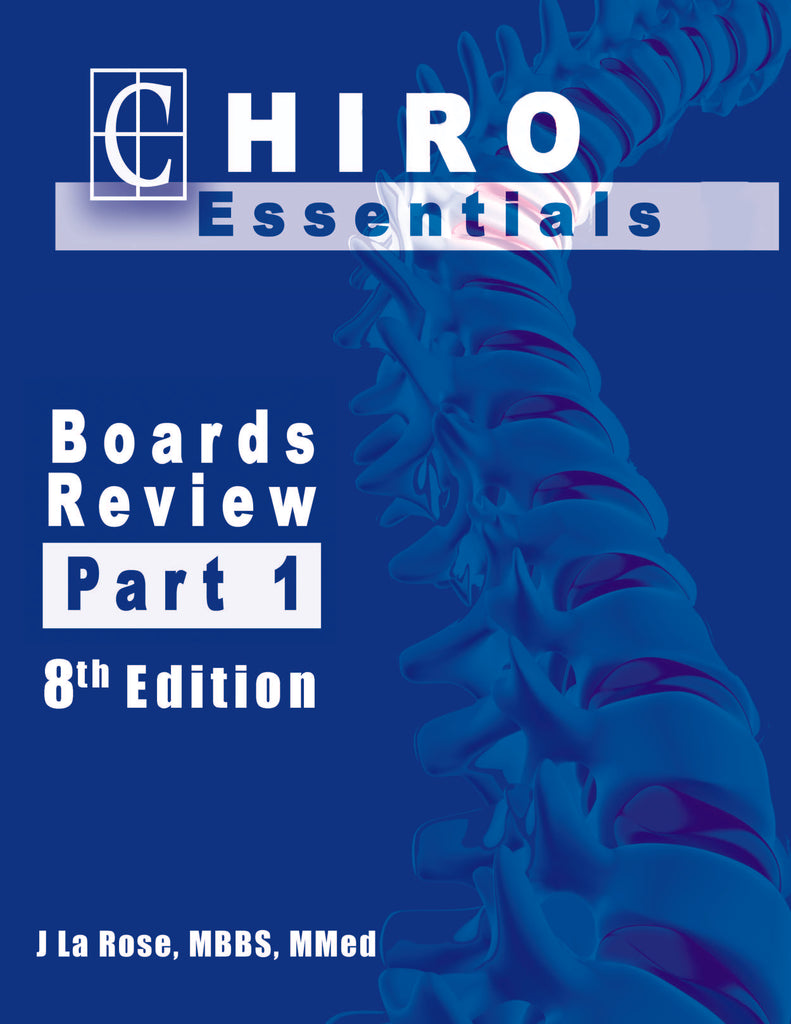 Chiro Essentials Boards Review Part 1 - 8th edition
This is the only comprehensive review of topics covered in the National Board of Chiropractic Exams Part 1 on the market. It includes some black and white illustrations, charts and tables. It provides a practical framework for learning the basic sciences. It is organized by organ systems and presents the material in bullet form to facilitate easy review and rapid recall. It contains the most important facts that are frequently tested in the NBCE Part 1 exams.
Title: Chiro Essentials Boards Review Part 1
Authors: J La Rose, MBBS, M Med; and A Miller, BA, DC
Publisher: J La Rose
ISBN-13: 978-0-615-28610-5
Language: English 
Pages: 250 
Binding: spiral bound / Soft cover 
Dimensions (inches): 8.5" x 11" 
---