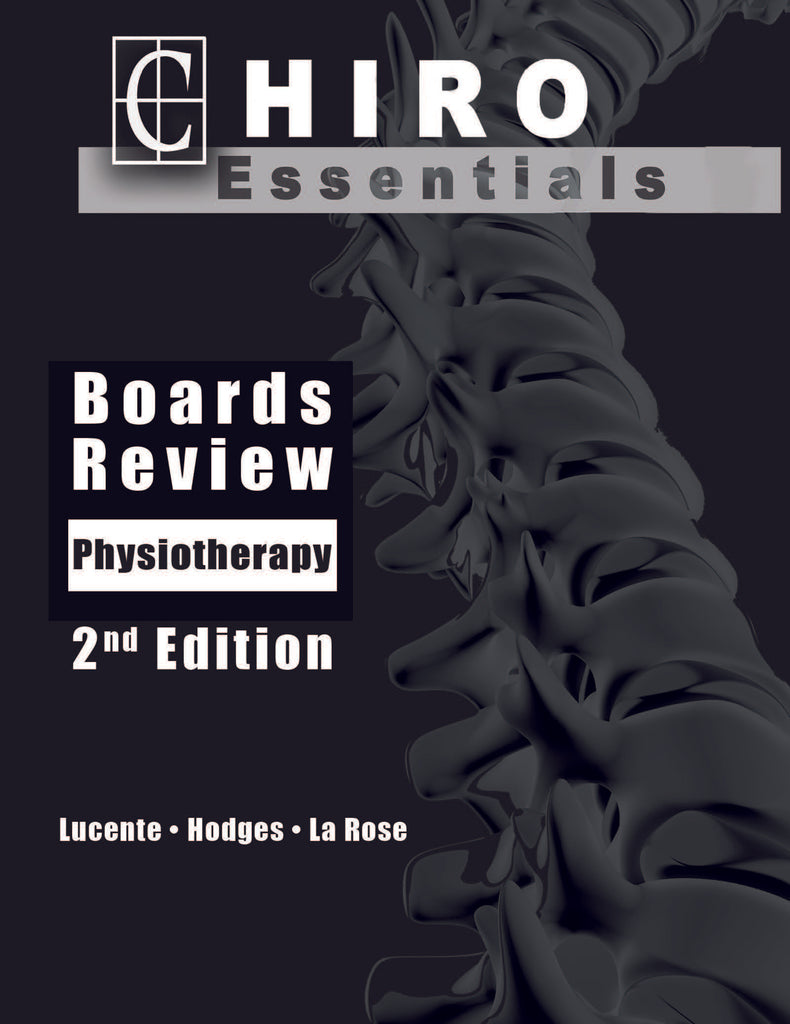 Chiro Essentials Boards Review Physiotherapy
About the book 
This is the only comprehensive review of topics covered in the NBCE Physiotherapy exam on the market. It is organized by the examination test plan and presents the material in bullet form to facilitate easy review and rapid recall. It contains the most important items that are frequently tested on the NBCE Physiotherapy examination.
Title: ChiroEssentials Boards Review Physiotherapy
Authors: M Lucente, DC, MA, DIANM and J Hodges, DC, MS, CSCS and J La Rose MBBS, MMed
Publisher: Graphic Connections Group
ISBN-13: 978-1-63110-529-6
Language: English 
Pages: 72 
Binding: Paperback 
Dimensions (inches): 8.5" x 11" 
---