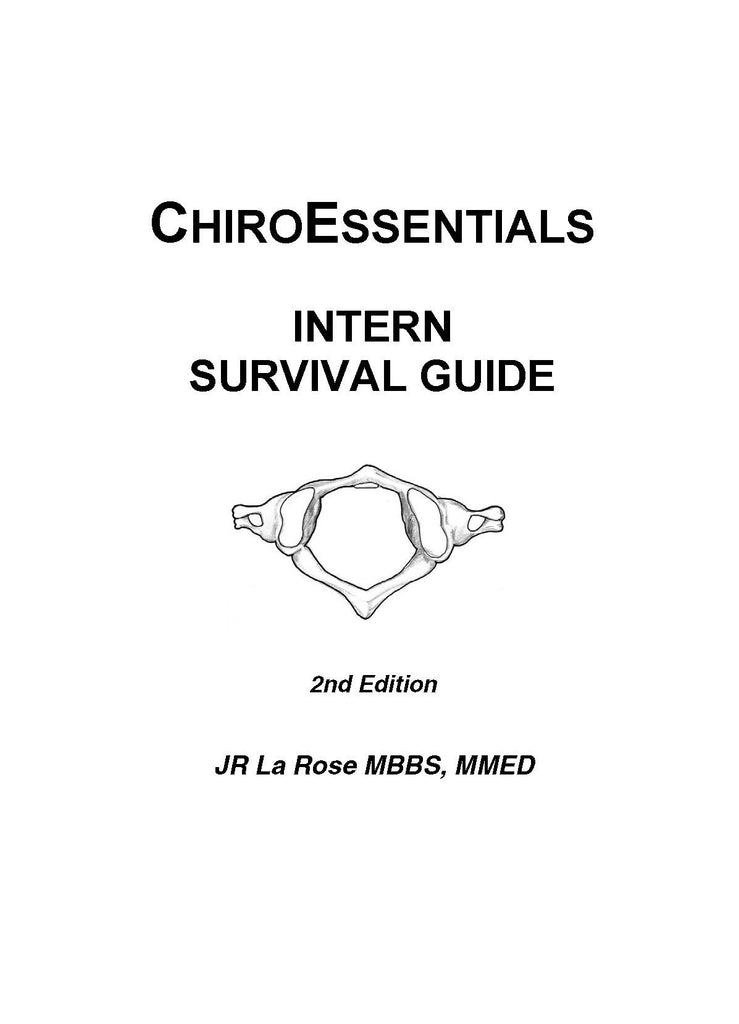 Chiro Essentials Intern Survival Guide
About the Book
This is the only pocket-size book prepared to help the chiropractic intern navigate through the clinical part of their training. It comprises of a number of keyword association tables, brief descriptions of the more common and useful orthopedic and neurological tests, guidelines on ordering x-rays and blood tests. There is a summary of the diagnostic criteria of over 35 common and important conditions most likely to be seen in the chiropractic clinic along with the appropriate ICD codes. This is a must for the diligent chiropractic intern.
About the Author
James R. La Rose, MBBS, MMed graduated from the University of the West Indies School of Medicine in 1974. He completed his residency in Family Medicine at the Medical University of Southern Africa in 1994. He was the former Dean of the Medical University of Southern Africa and is currently a professor at Palmer College of Chiropractic, Florida campus where he has taught Anatomy, Microbiology, General Diagnosis and Pathology. 
Title: ChiroEssentials Intern Survival Guide
Author: James La Rose 
Publisher: James La Rose
ISBN-13: 978-1-61539-605-4
Language: English
Pages: 96
Binding: Saddle Stitched
Dimensions (inches): 4" x 5.5"
---